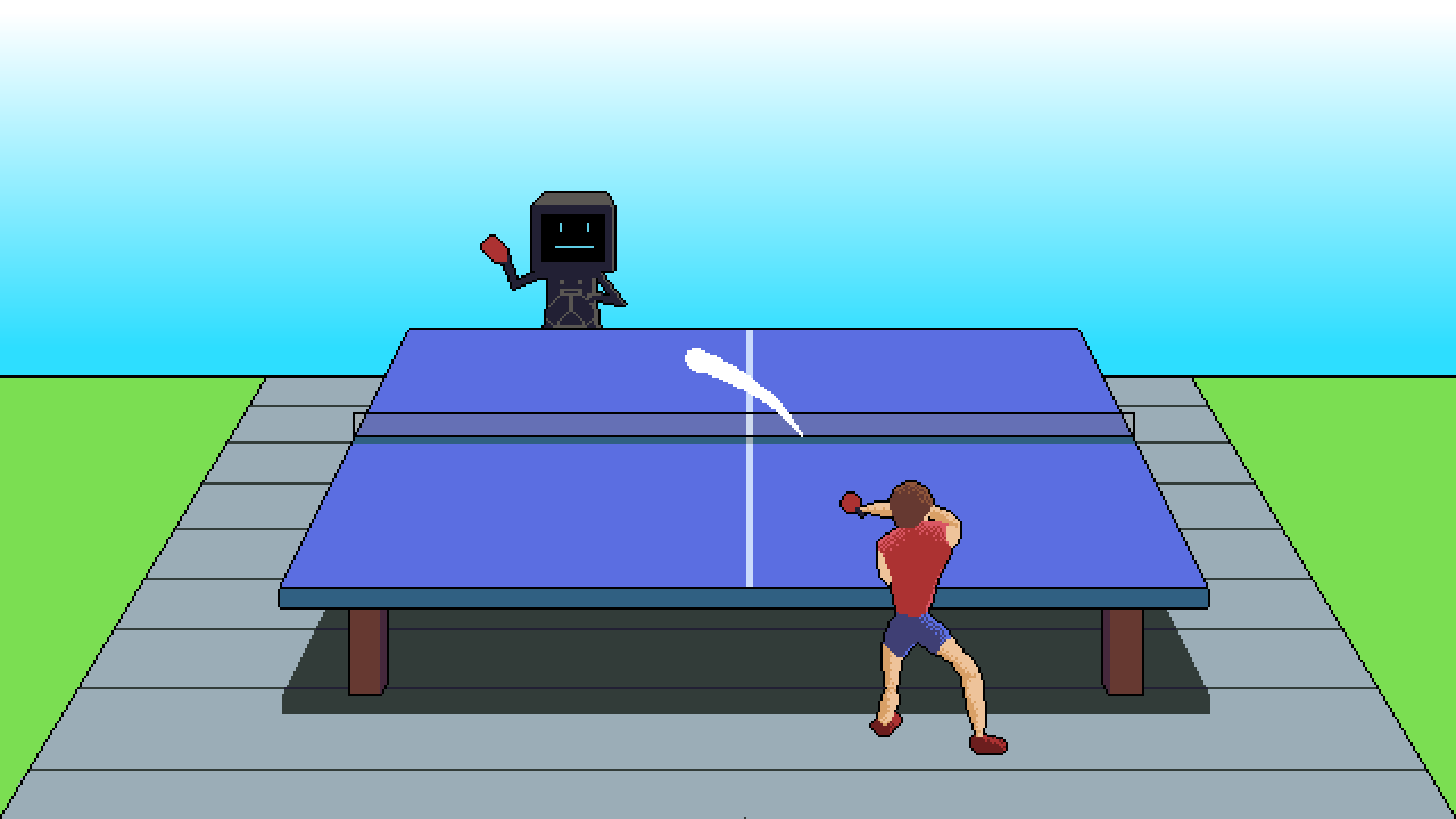 The Isle of Bot
Made in 60 hours for the Games Factory Jam 8!
Update 10/29 12:01 PM, the game now works on resolutions that are not 1920x1080!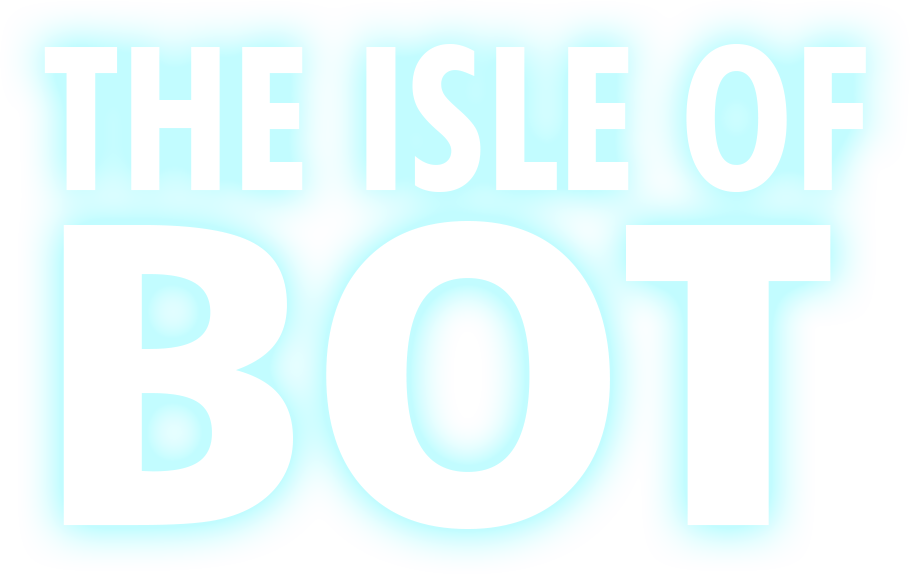 Robots have become sentient, and they love sports, apparently. The government ruled that robots cannot be excluded from human sports, and thus humans became outclassed.
You, lover of ping-pong, have decided to challenge the ping-pong world champ. A robot.
Even though robots have mastered ping-pong to gravity-defying levels, you still believe you can win a match. Good luck with that.
Features:
A fun game of ping-pong
A robot
4 (and a half) original songs made just for this game
Notes:

Each song was made with BeepBox, a simple online music making tool. You can see them through these links:
Main Menu (The bass line in this song spells out "ping pong" in Morse Code)

(I lost the source for the in match music.)
All the art, music and programming was created by me except for part of the background which I got from this page on OpenGameArt: Link
Sound effects were made in Bfxr.
Download
Click download now to get access to the following files:
The Isle Of Bot Soundtrack.rar
3 MB